I know Spanish beyond "gracias" and Swahili beyond "hakuna matata" so I like to think that I'm not that bad with languages.
But my Yoruba hardly improves irrespective of my efforts. I often find myself saying: " I can speak Yoruba because I can say "kilode, kilosele, kilometer… "
Now my brother Ezra Samuel will be doing shakara with his supposed Yoruba-speaking ability. How to tell if he is wrong when I cannot differentiate the accurate words and pronunciation from the inaccurate? There is no doubt though that he is miles ahead in the language.
I started to look for his secret. At first, I thought it was ofada rice that made his Yoruba better, then I thought it could be agbo jedi, the bitter herbal concoction; or maybe ewa agonyi ati bread, but these things do not seem to improve my comprehension of the language until I find the only logical conclusion there is, or it found me; It was agbada!
I hated anything that looked like a matriculation parachute or anything that reminds me of my feud with heat. I wasn't born to wear an entire bedsheet, but if I am to improve my Yoruba, at least better than Ezra's I have to try an agbada. So, I looked for his best agbada and sewed something similar in secret several cities away. Boy, was he shocked when I wore mine, it was on the same day he wore his own.
"Mine is more Yoruba," I boasted. "I am omonile, the real one".
He laughed and said that if I am an omonile, I would have known that traditionally, the direction I was tilting the tip of my cap will make everyone ask me "iyawo nko?"
"What did you say?" I asked
"Take that as ise amure ile.." He replied, at least it sounded like that.
Well, I realize now that it may not have been the agbada. And I certainly did not win the language contest, but I think more people wanted photos with me(Smirks).
That was until Itunu Charles Amos bumped into the frame with his bowler hat and said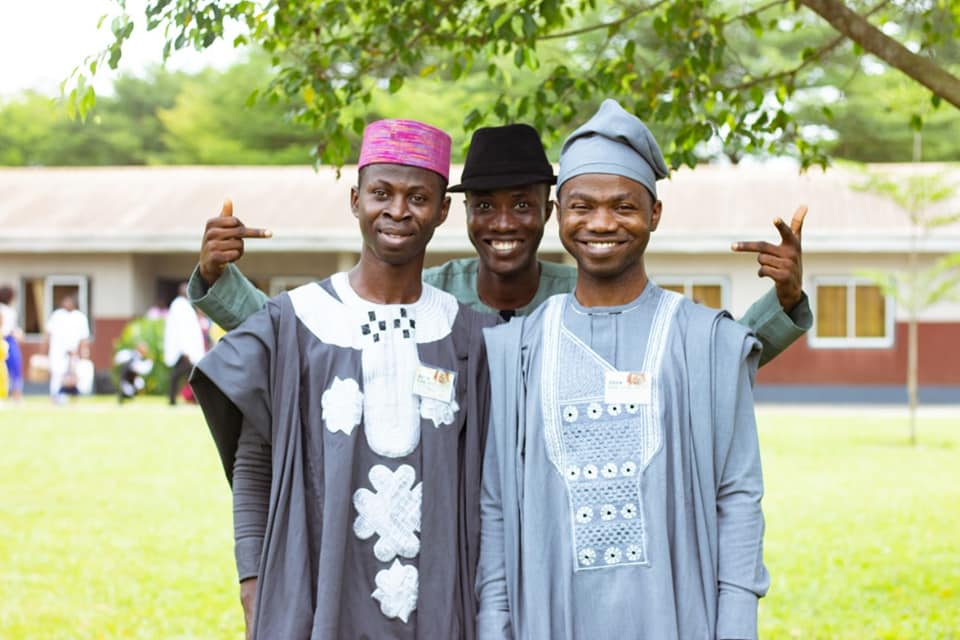 "You know, like this, we look like politicians sharing money, just that I see no ghana-must-go"
"We are sharing love." I countered. "Money fails, but love never fails" I added. He laughed and lifted the tips of the agbadas as if to make us fly.
Last last, as a self appointed judge, I say I won the agbada challenge.
Your support is appreciated
I'm sure you enjoyed your experience here and would like to make a kind donation to me. Thank you, in advance!
Life is best lived by living. Sometimes, within safe ceilings, we should not limit children...